From high anxiety, the birth of a book, and the aftermath of chronic illness to jumpstarting her writing career at age 52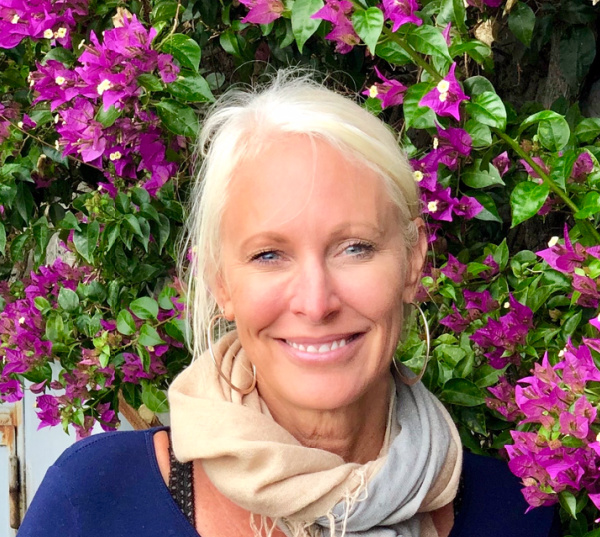 Ann Peck's resilience proves anything is possible, no matter what hand life deals you. Clawing her way out of multiple adversities and debilitating anxiety, Ann Peck is a women's empowerment advocate and writer on life, health, and happiness. An award-winning and #1 best-selling non-fiction author, this land-locked ocean-lover lives on the shores of a lake near Minneapolis, Minnesota. 
Her articles and essays have appeared in Entrepreneur Magazine, Business Insider, Medium, Greenwich Time, Stamford Advocate, Norwalk Hour, Connecticut Post, Thrive Global, LinkedIn, HuffPost, The Good Men Project, Sioux Falls Argus Leader, and more including multiple corporate newsletters and blogs.
Ann's first book, Smiling on the Outside: Secrets, Sex, Shame and the Search for Self-Love garnered her an invitation for a book signing and speaking engagement at Barnes & Noble Union Square in New York City for the book's release, as well as a review from Publisher's Weekly.
She has received six national and international book awards, including a gold medal from The Living Now Awards in addition to a writing grant from the Good Samaritan Foundation. Her short film, Journey out of Abuse, was selected for inclusion in Stories of Survival and the internationally best-selling Silence Speaks.
Shortly after the release of Smiling on the Outside, Ann received a diagnosis of severe Rheumatoid Arthritis along with a myriad of other conditions. Living with daily chronic pain and unable to anticipate how she would feel, Ann left her speaking, coaching, and consulting career to focus on her health. And her writing.
Ann's essays and blog posts attracted a broad audience with whom she began sharing her weekly love notes through email. These little love notes of inspiration were precisely the words Ann needed to hear, and based upon the overwhelming response from her readers; they wanted the messages too.
In addition to her free weekly love notes, Ann has created a series of gift books containing inspirational messages and beautiful black and white photography. Released in 2019, Love Notes for the Bride and Love Notes for the Graduate sold more than 1,000 copies in the first month.
Living with daily chronic pain and a disease with no known cure challenged Ann in ways she could never have imagined. From her daily battle with depression, a return of her anxiety, and deteriorating physical health, connecting with others through her writing kept her going.
It's no surprise once Ann discovered the underlying cause for some of her health challenges and removed it, her commitment to her writing career grew even stronger.
Living with daily chronic pain and the belief that I would die young, and soon, rocked me to my core. My health issues forced me to reevaluate my life in order to make the most of my good days. My desire is to experience more meaning in everything I do, so I'm focusing on Big D (the love of my life), my children, friends, travel, and pursuing my lifelong dream to support myself as an author, columnist, and freelance writer. ~ Ann Peck
Are you interested in contracting Ann for an article or blog post? Would you like to make an introduction between Ann and a publication editor? Do you have a fascinating story idea to pitch? Get in touch with Ann here.